Ozlem Mehmet Radji
"I love providing tools to empower young people enhance their quality of lives. Having amazing discussions with them where they get to express themselves and discover their own potential fills me up."
Mary Licciardo
"I love to reassure
young people that
their thoughts,
feelings and
aspirations matter,
and to support them
in their journey to
adulthood."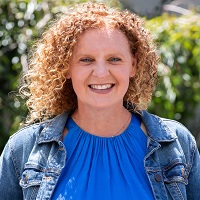 Cheryne Blom
I love to help young people build their confidence and self-belief so they have the courage to speak assertively and follow their creative persuits.
Mary Helen Sassman
"With my creativity and warmth, I love to create dynamic spaces for inner growth; to activate conduits of kindness, equip change-makers and enlist confident contributors."
Emma Vasey
"I love to help create
healthy and dynamic
spaces for individuals
to explore how they
can make their own
lives meaningful,
directed, and full of
everyday joys through
Stride Education's
person-based
workshops"
Sophie Fox
Being a Stride facilitator enables me to support our most valuable resource kids,  I can empower them by giving them the knowledge to support them today,  in 5 years time and in the future. 
Emily Matthews
" For me, equipping young people with the tools to be the best version of themselves, and empowering them to reach their full potential is why I am passionate about being a Stride facilitator."
Sandy King
"I facilitate with Stride
Education because
every individual soul
deserves to find and
grow the leader
within, to express the
fullness of who they
are and create a world
they want and believe
in, that is living!"
Sherien Wissa 
"Connecting with young minds has been my biggest inspiration whilst working with Stride. The programs are so well designed that as a facilitator, it's been incredible to witness students get to a penny drop moment. Safe to say, I love what I do!
"
Michael Lowe
"Sharing wisdom from our hearts in our community, world and schools impacts every generation. This empowers our young people to grow into future elders."